About
The Royalty of Rap 
From an early age, King Julius has set out to become a great performer and professional Hip Hop Artist. His Natural ability to Combine English and Spanish vocabulary is what sets him apart from your average hip hop artist. Knowing how to Rhyme will only take a talented artist so far, but strong will and determination has helped push this artist forward and he continues to drive his development and success.
About
King Julius, Co-Founder of the fast-growing movement "Penny And a Dream" was born in the hustle-driven city of Boston, Massachusetts. With inspiration from artists such as Method Man, Big Pun, Busta Rhymes and Jadakiss, it's no surprise he dove deep into the hip-hop lifestyle at a young age.
King Julius has taken his hardest struggles and setbacks and morphed it all into opportunity for not only himself, but those around him. His smooth yet rugged flow has amassed hundreds of thousands of streams around the world wide web and has even landed him placement on Boston FM radio stations. Records such as his catchy-tune "Sorry Not Sorry" or head-banger "Don't Sleep" are some of his most popular pieces of work. Nevertheless, if there's anything King Julius is gaining in the music community, it's social proof and integrity.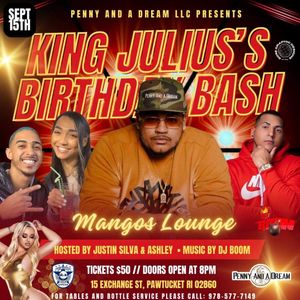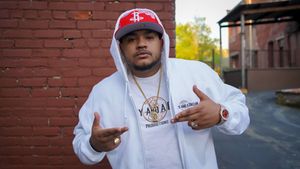 Contact
Bookings and Features: Inquiry@KingJulius.com